As a dog lover there is nothing better than spoiling your pup with doggy treats and delights. They bring so much joy into our lives, so why wouldn't we return the favor with a brilliant gift that shows our love for them.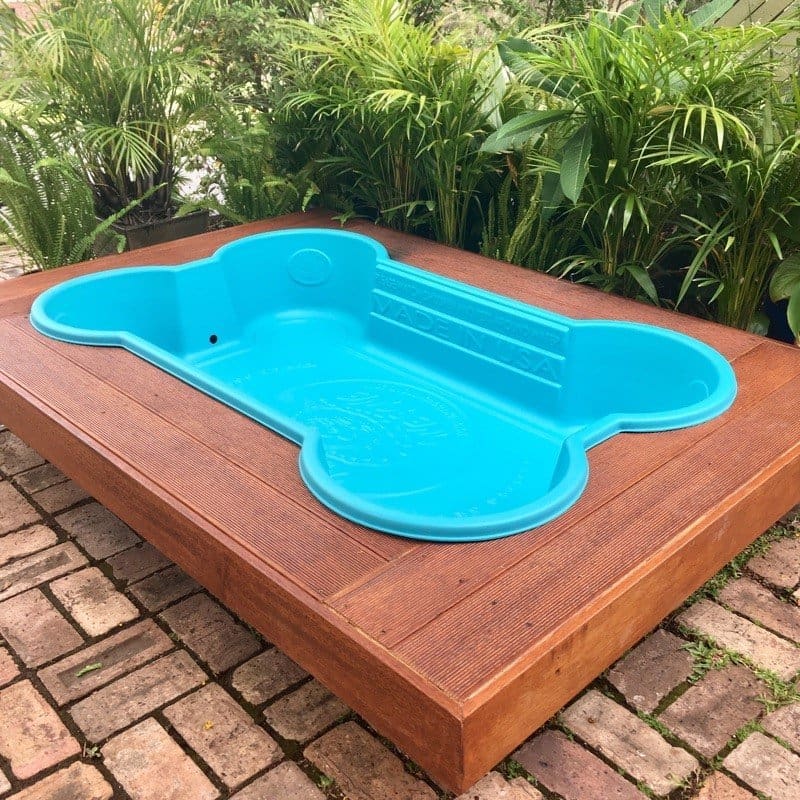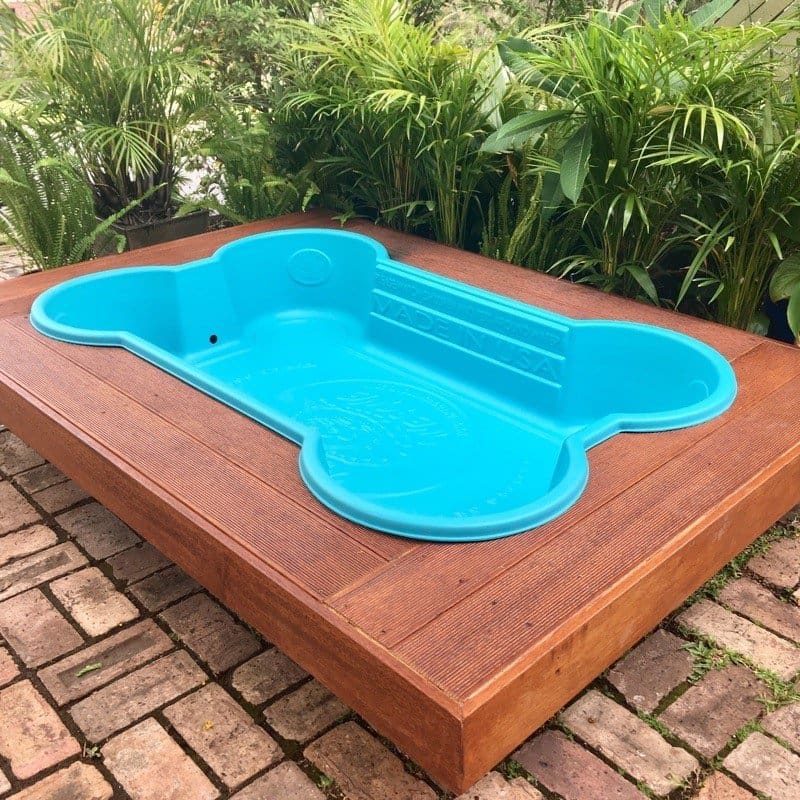 If you have big dogs you'll understand that they frequently need to cool down during the scorching summer months. So you may just want to consider getting them their own dog pool.
We're not saying you need to break the bank and build another swimming pool, we're merely suggesting that a paddle pool for your dog will allow them splash around whenever they need to.
There are in fact benefits to having a dog pool and here's why:
Jumping in and out of the pool is good exercise for your dog.

Swimming is a non-weight bearing exercise so a dog pool is good for dogs with ailments.
Your dog will remain cool in the summer months and we all know how important that it.
Big dogs are often playful dogs so why not enrich your dog's life by allowing them to have a bit of fun
They come in all shapes and sizes from dog-bones to dog-paw shaped pools and everything in between!
If you don't want to spend the money on a new dog pool, you can come

splash around with us

, at Partners. Just give us a call (480.595.6700)!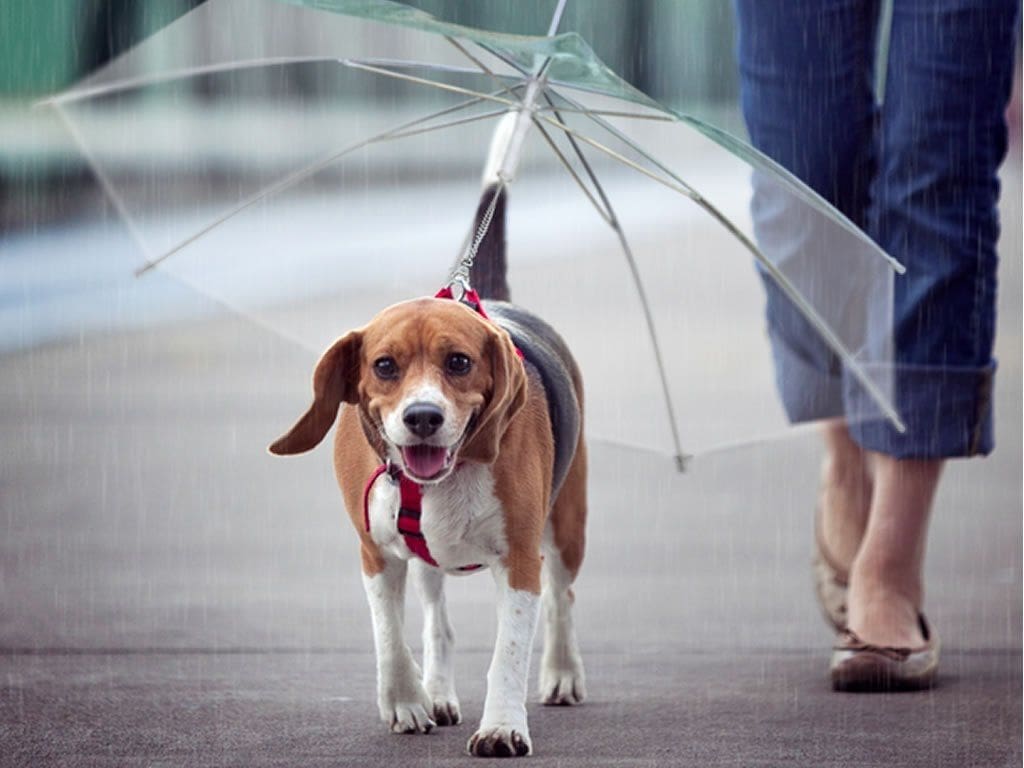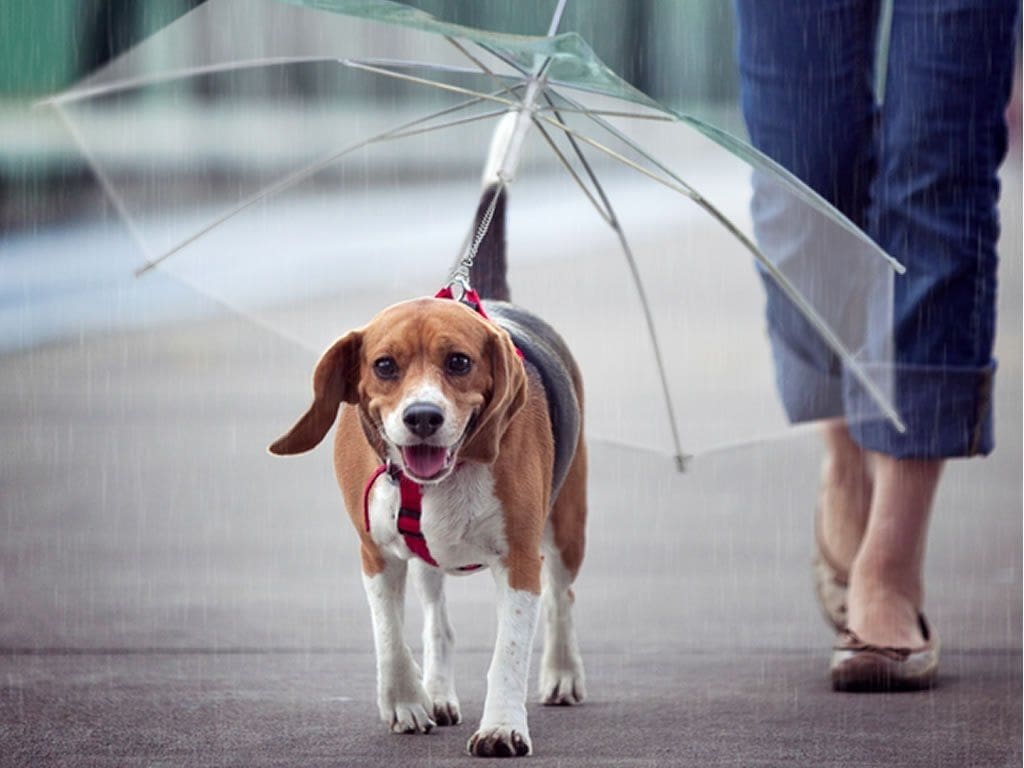 Well who would've thought the dogbrella would be the next item on your Christmas shopping list?! You'll thank us later, because once you realise the benefits of the dogbrella, you'll wonder what you did without it.
The dogbrella is just what it sounds like—an umbrella for dogs. It is inverted so that a person can hold the handle from above while the dogbrella protects a small dog from the rain. The leash attaches to the underside of the dogbrella.
You're probably wondering if dogs really need umbrellas? The answer to that is yes, some of them do. Similarly to adults, some dogs don't really enjoy the rain too much and would much prefer to keep themselves dry.
Now here is something you probably hadn't thought about. There really is a huge benefit to people. Finally, your dog can journey into the rain and not drench your furniture when they come home.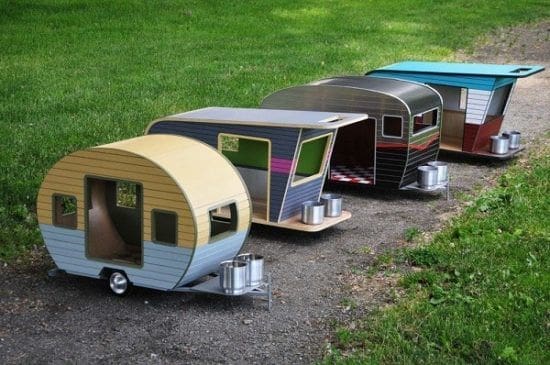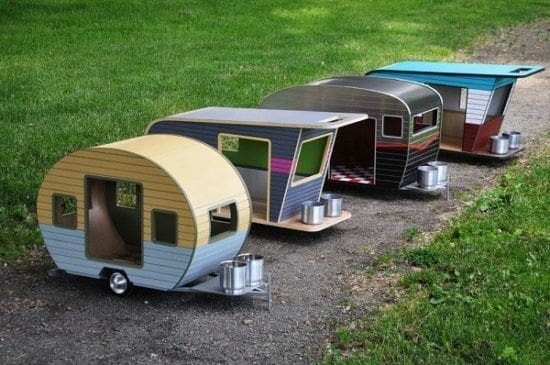 Making sure our pets are sufficiently protected from the elements is very important. However, having a cute doggy camper van is equally as important. The Mini Dog Caravan Kennel has been an internet sensation and we can all see why!
You can customise them to make them whichever shape and size you like. It all depends on you, your style and your dog's personality. The cutest part is that you can even customise the doggy camper van to have an area for their dog bowls and special doggy treats on their little front "porch".
Your dogs will get so excited about feeding time they'll run straight out of the kitchen and head for their doggy campervan before you can even bat an eyelid.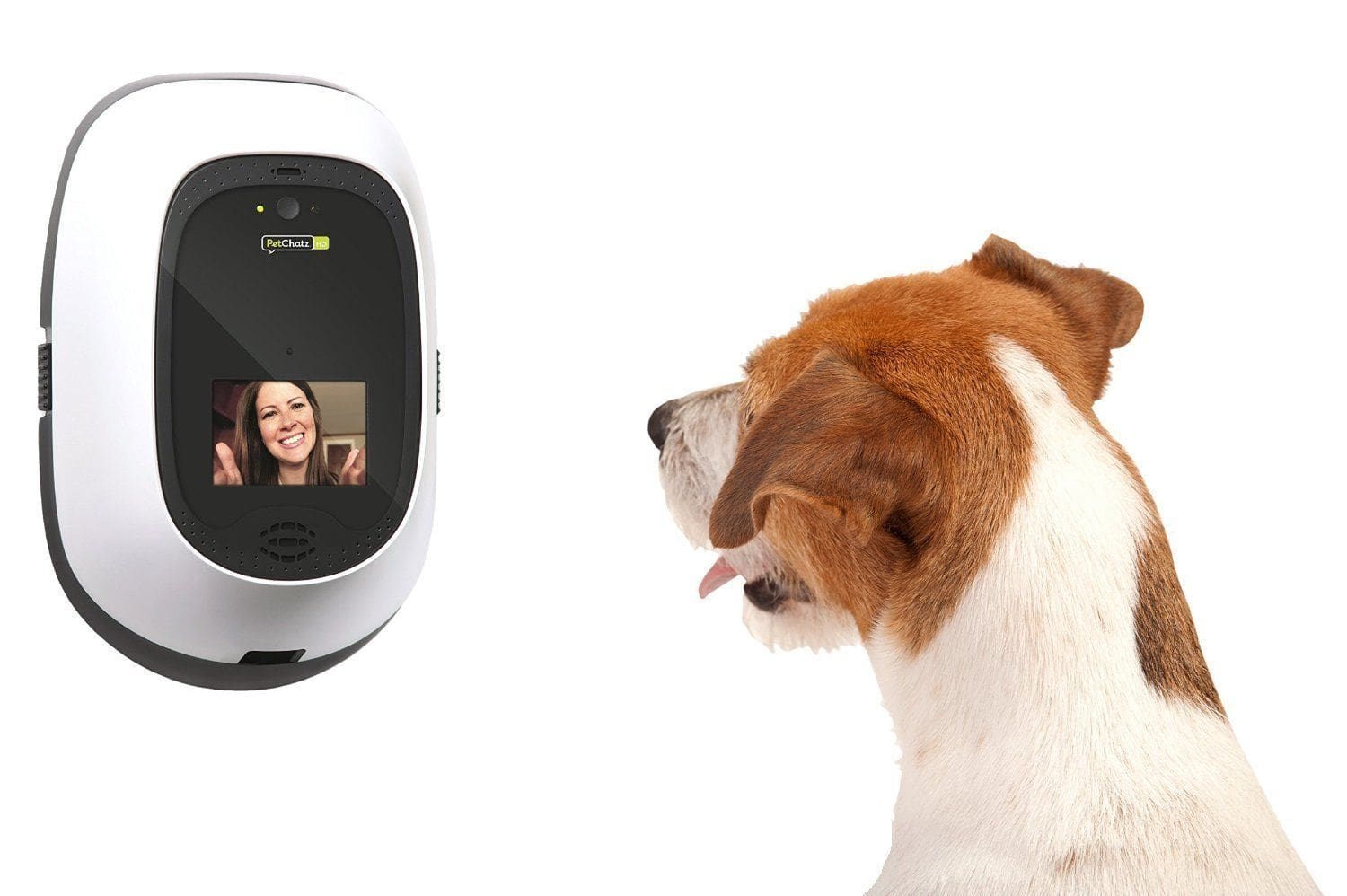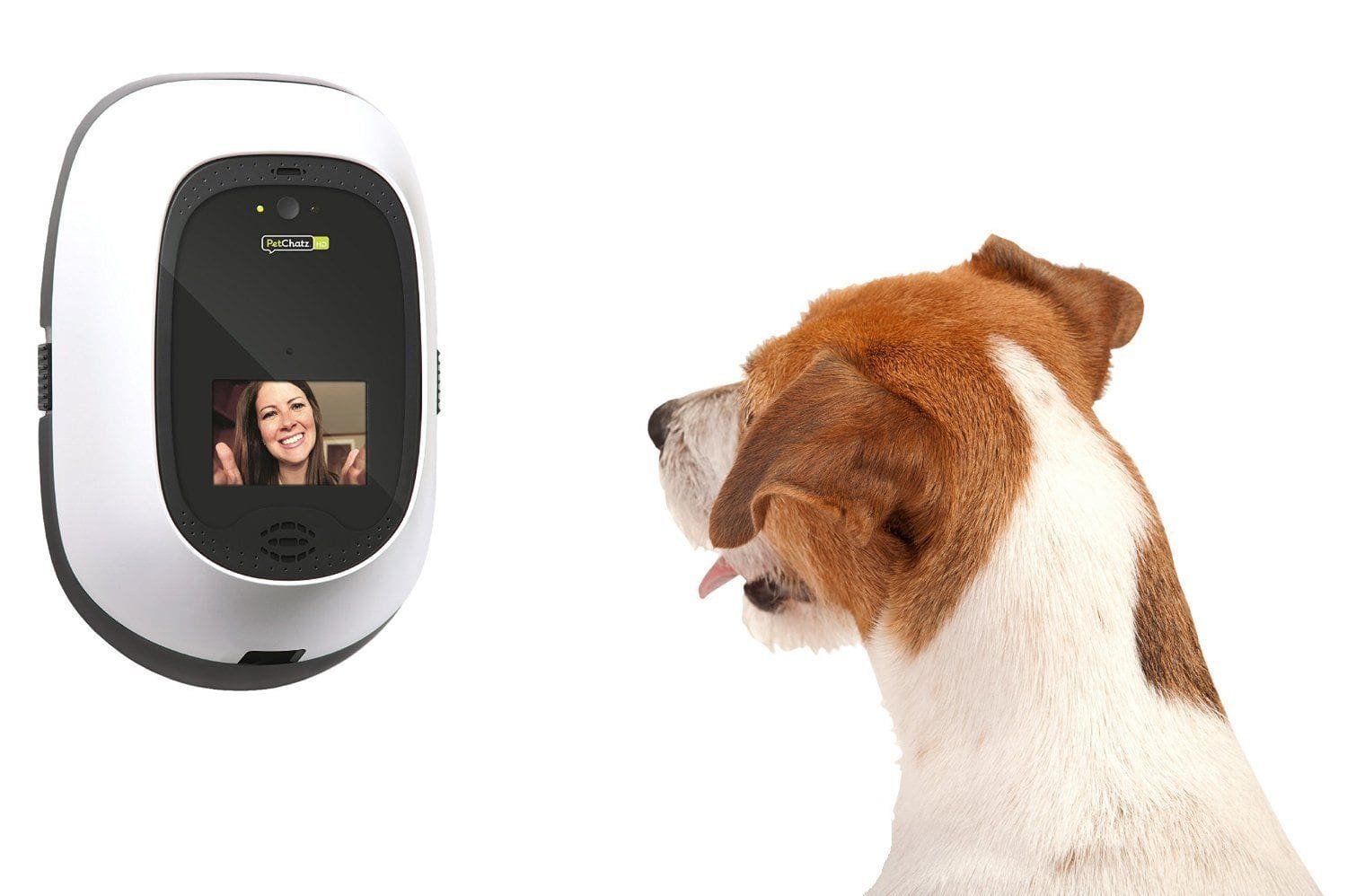 Photo cred – Amazon
Imagine a world where you can interact with your pets while you are out and about for long periods of time. Imagine no further. We present to you the doggy gadget of the century, the PetChatz HD. Now you can check up on your furry babies when you just can't get straight home or when you miss them.
Technology is giving us a platform to create a Digital Daycare. Let your furry children be entertained all day and never feel guilty about not being at home again.
Here are just a few of the feature of the PetChatz HD:
Two-way video and audio call with your pet from your PC, mobile or tablet.
Treat them with PetChatz treats & comfort them with calming scents.
Durable & Pet Safe Design – no cables to worry about that they might like to sink their teeth into.You can record a video just by pressing the camera button on the mobile app.
Your pets can call you. With the PawCall accessory, your pets can press a button to call you when they miss you. Press the "End Chat" Button when it's time to say "goodbye." You can always call them back in 5 minutes.
Sound and motion detection that will alert you if there is any movement or noise at home.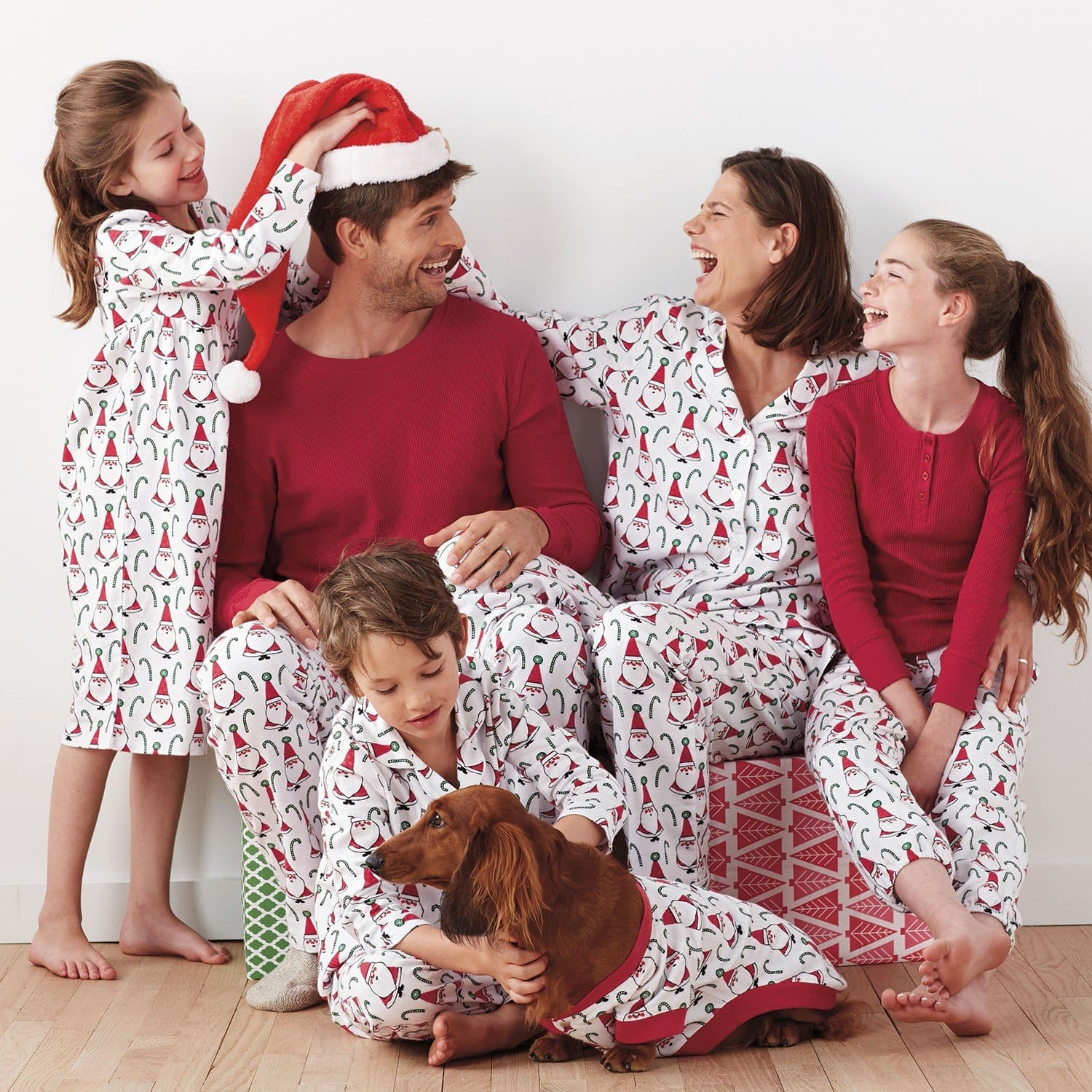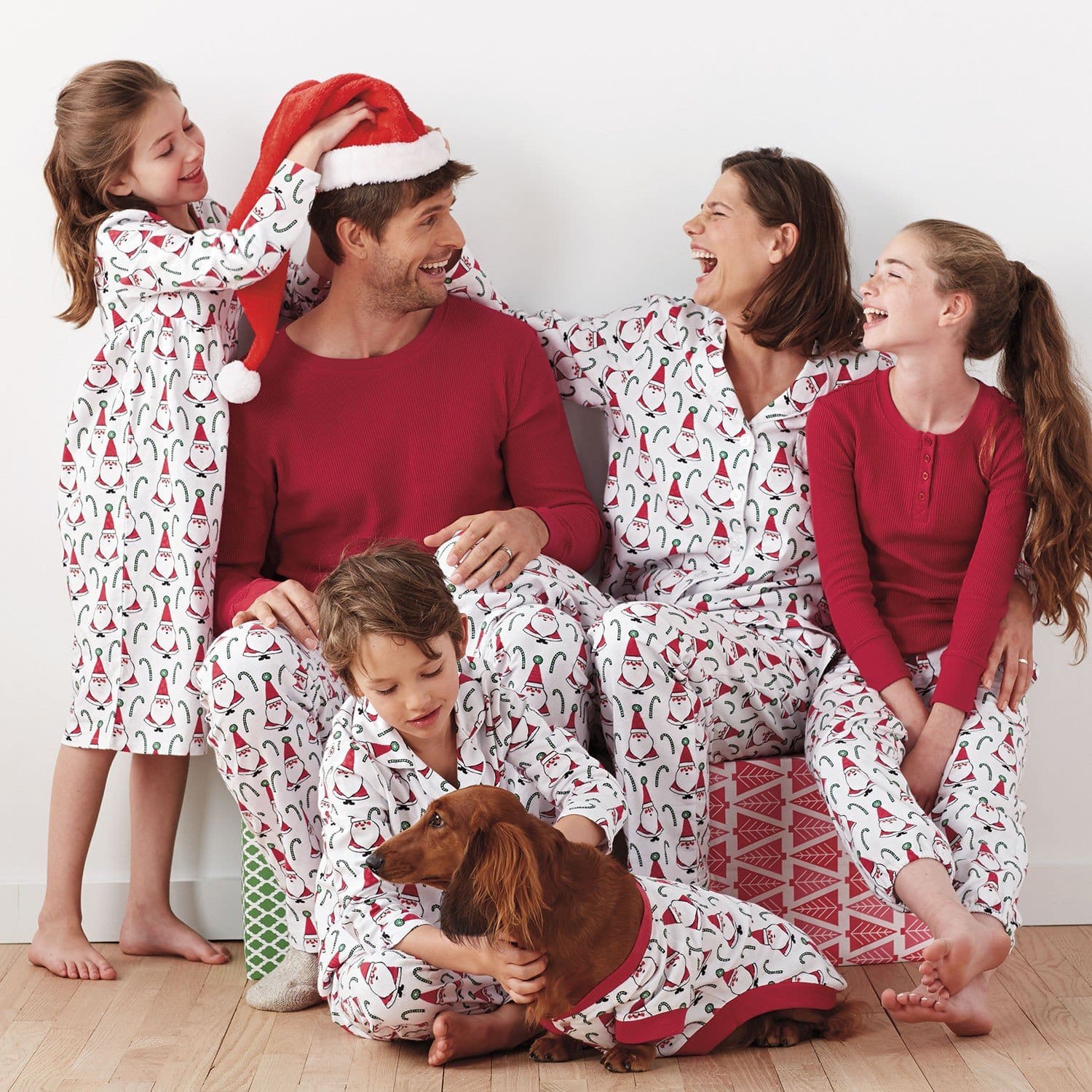 Photo credit: The Company Store
Our furry friends are just as much a part of the family as any other member. So why don't they get their own set of warm winter pyjamas, and not just any pyjamas, they'll want to match just as much as the next family member. Suddenly cuddling up with your fur babies became just that much more fun!
There are many companies who are producing matching pyjamas sets for owners and pups but one who just can't seem to keep enough on their shelves is the Fab Dog Inc. They've got their doggy fashion down pat like white on rice so there is no excuse to get caught this festive season without your matching family attire.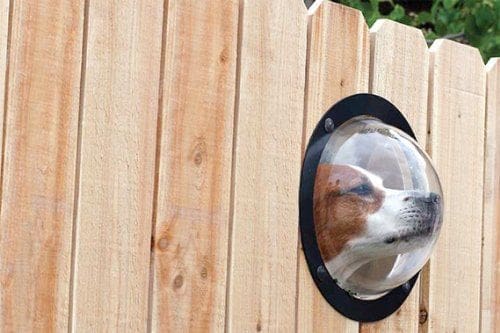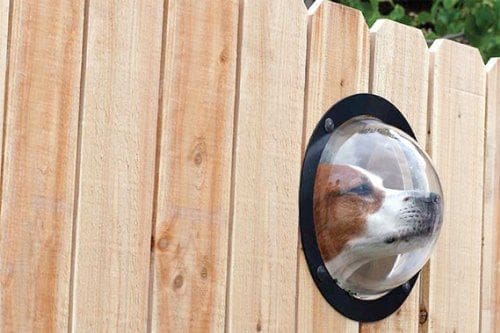 Photo Credit – Amazon
We're all a little curious about what's happening in the outside world so why should it be any different for our dogs. Our fur friends are social creatures that enjoy being around people and other animals and are more content when they can see out of their fenced area with a PetPeek.
Why not surprise them with a durable clear acrylic dome and give them the chance to get a glimpse of the outside world anytime they choose. It will satisfy their curiosity and avoid any unnecessary excitement every time someone walks past the fence.
The PetPeek is an easy do-it-yourself installation into your wooden or vinyl fence and will be an attractive addition to your fence. Not only that, you too will be able to wave hello and goodbye to pets knowing they are happy and at peace.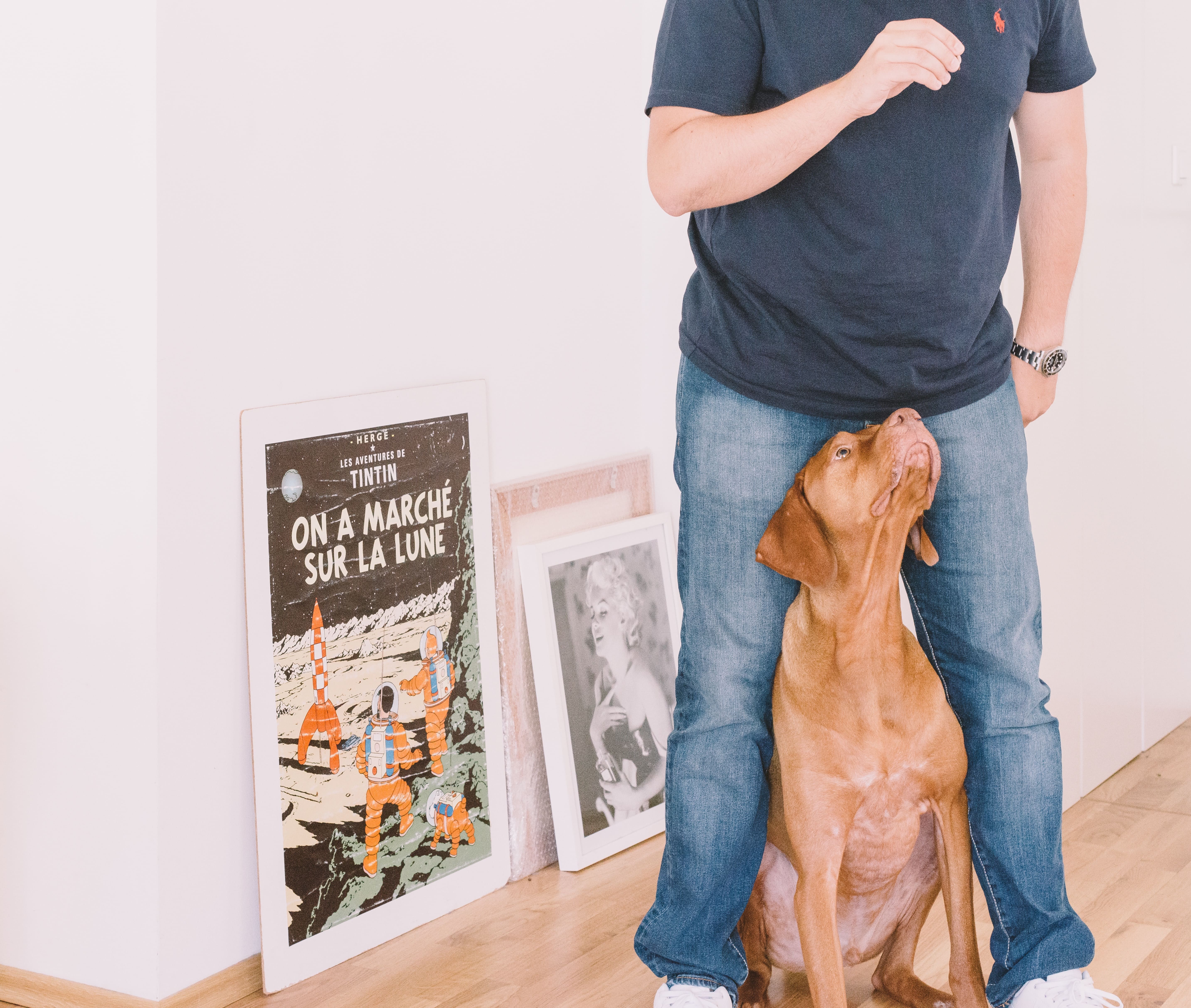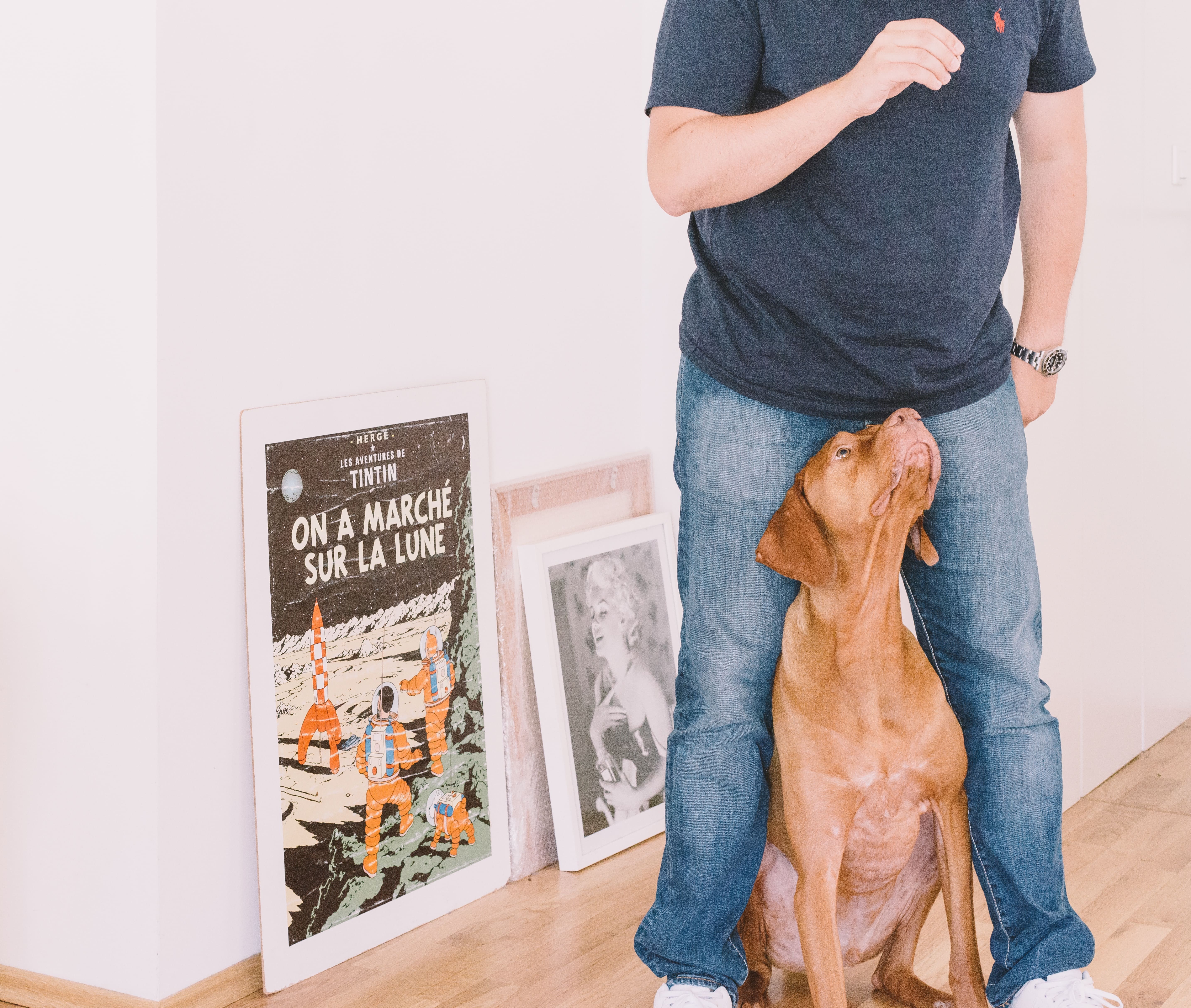 Photo Credit: Crew by Unsplash
Paws down, the best gift you can give your dog this holiday season is a stellar education. At Partners, our passion is building the relationship between parents and dogs. We love educating, and working with you is as much a gift to us, as it is for your pup. Check out Partners Dog Training for all of your training, boarding, or daycare needs!
So many options, so little time! If you were at a loose end for Christmas present ideas for your doggy, we've just made your life that much easier. Our pets bring so much joy into our lives and we think they deserve some awesome Christmas treats. Remember, it's the thought that counts.
Need training For your dog? We'd love to help.